Curbless Entry Walk-In Showers
A European mainstay in bath design for decades, curbless entry walk-in showers are now increasingly popular on this side of the Atlantic. It makes sense really – with the average shower lasting 8-10 minutes, by the time you're sixty, you will have spent half a year of your life under a showerhead.
Why are curbless showers so desirable? They create a clean, streamlined open look in a bathroom. Reminiscent of a hip, boutique hotel room or a luxury spa, the barrier-free shower dominates design trends for today's modern home.
Yet, curbless showers don't have to be open – some people want the feeling of more privacy or the benefits of trapping more heat in the shower. Frameless glass bathroom shower enclosures are popular ways to enhance curbless shower style while creating seamless sight lines. Other options are pivoting shower screens or curved glass block shower walls.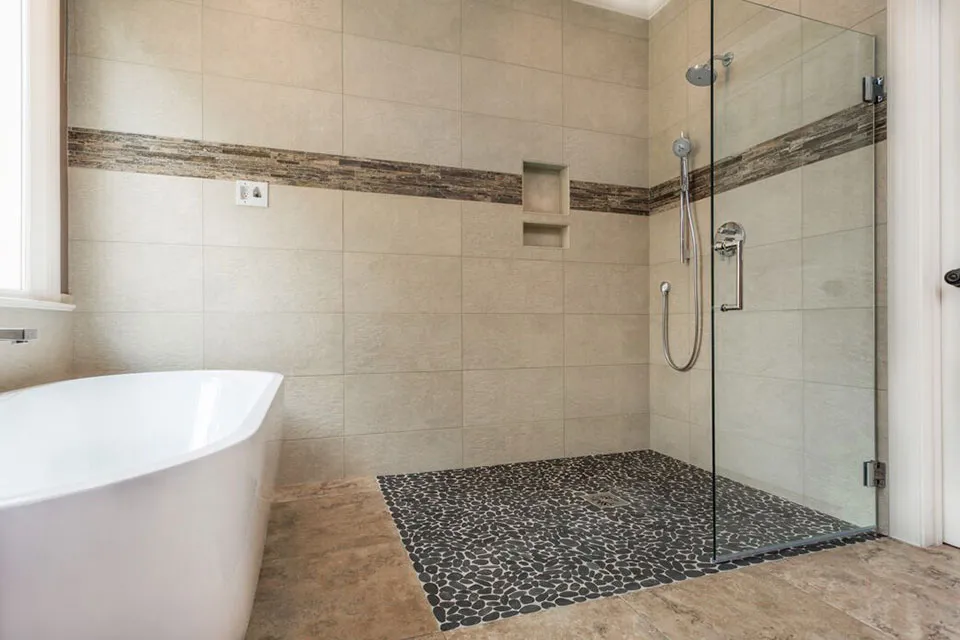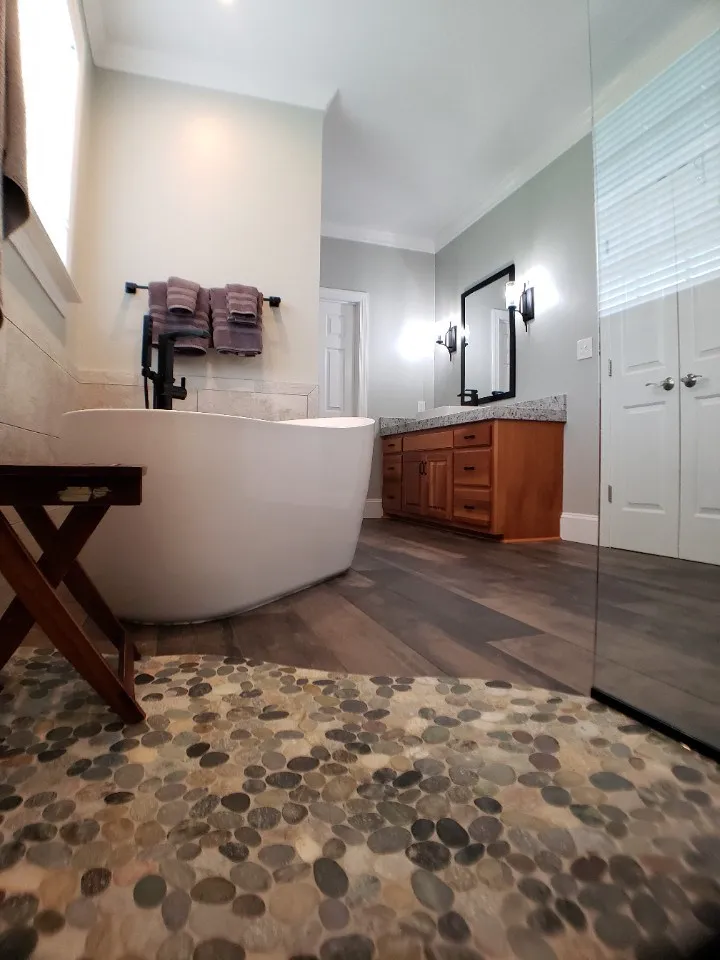 Considerations for a Curbless Shower
Curbless showers do create a new set of considerations, particularly for your design and installation team, as they require careful planning. Typically, curbless showers are larger than a standard shower; they should be large enough to contain the entire splash zone.
Rain showerheads are strategically placed to help with splash zone containment. That's not to say you can't have a spa-like shower with multiple jets, sprays and water sources. In smaller bathrooms, the entire floor might be pitched toward the shower drain to accommodate an unenclosed, curbless shower. Done properly, a pitched floor will ensure that the shower drains itself dry shortly after use.
Ready for a relaxing shower in your newly remodeled bathroom? Schedule a consult with The Bath Shop, the Triangle's premier curbless entry walk-in shower experts.
Get Started On Your Project
Let's talk about your bathroom or kitchen ideas and bring them to life!