Kitchen Remodel Services, Raleigh, NC
Our team members are experienced and able to take care of all the aspects of a kitchen remodeling job.
Remodeling your home can add a lot of value, and some rooms are more valuable than others. One of the rooms of the home that can add the most value when renovated is the kitchen, since it serves as the hub of the house for most families. Between meal prep and dining together, planning the week's activities, and playing games around the kitchen table, this is a space that should be as functional and visually appealing as possible. If your kitchen isn't working for the needs of your family, our team at The Bath Shop can help. Although our name highlights one of our areas of expertise, we also have the experience and knowledge to give you a new and improved kitchen.
The process of kitchen remodeling should always be left in the hands of a skilled professional. Our team members are experienced and able to take care of all the aspects of a kitchen remodeling job. We make it easy to determine the aspects you want to focus on, whether your main priority is more storage space or you've always dreamed of cooking in a gourmet kitchen with high-end appliances. We also have plumbers and other skilled professionals on our staff to take care of every aspect, including the design portion of your kitchen remodeling job.
When you hire us to handle your kitchen remodeling job, you can feel confident in our abilities to deliver a stunning space that meets the needs of your family while improving the look and feel of your home. For more information or to request a customized quote, contact us at The Bath Shop today. Our services are available to those in the Raleigh, North Carolina area.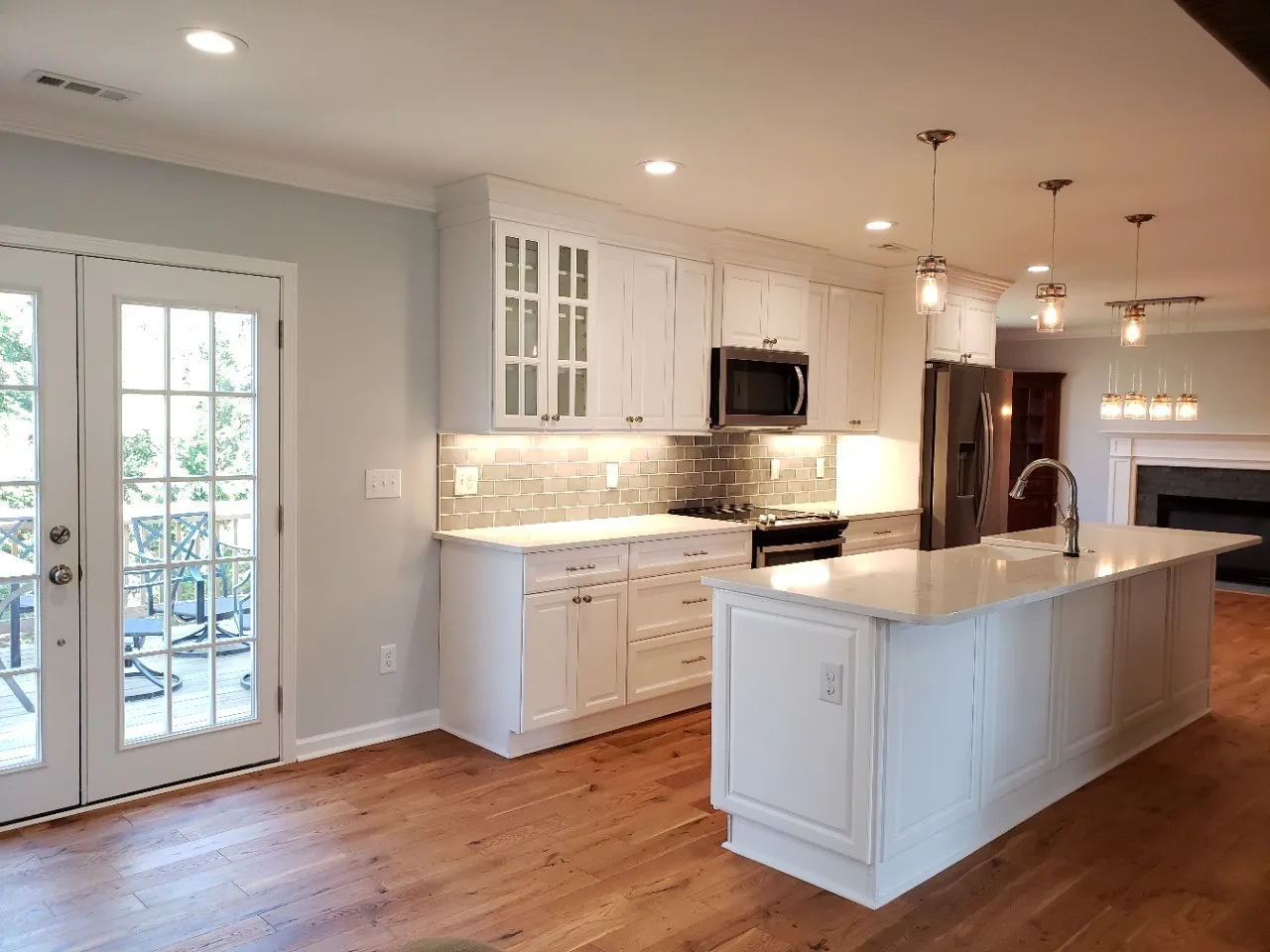 Kitchen Installation
Our process of kitchen installation starts with a consultation with you, the homeowner.
Complete Kitchen Makeover
You will definitely enjoy the results of the kitchen makeover we perform at your home.
Kitchen Renovation
A kitchen renovation brings a number of benefits for those who choose to make this investment.
At The Bath Shop, we offer kitchen remodeling services in Raleigh, Cary, Durham, Morrisville, Chapel Hill, Wake Forest, Clayton, Garner, Youngsville, Carrboro, Fuquay-Varina, Holly Springs, and Apex, North Carolina.
Get Started On Your Project
Let's talk about your bathroom or kitchen ideas and bring them to life!