Shower Makeover, Raleigh, NC
We offer three design tiers so your bathroom makeover can fit your needs and budget.
If you have been watching one of the countless home improvement shows on television, you've probably seen at least a few shower makeover projects that impressed you and gave you inspiration for your own renovation in the Raleigh, North Carolina area. Here at The Bath Shop, we want you to know you can have your very own shower makeover that would be at home on one of those shows or in a glossy magazine article. We are not only comfortable with any scope of project, but we are also passionate about creating custom results for each of our clients.
We take the time to learn what your objectives are, and we are happy with recreating any feature you may have seen on television, in a magazine, or online. Whether you wish to adhere to the current layout while giving it a shower makeover to modernize and add new features or you want us to work our magic with the space to locate everything in the most advantageous and beautiful manner, our experts will give you the exceptional results you are looking for.
You can choose to have your shower makeover fall into one of three design tiers: Boutique, Luxe, or Elite, depending on your budget, objectives, and personal preferences. Whichever way you choose to go, we'll make sure you get the most out of your investment and that your bathroom makeover is everything you had hoped it could be.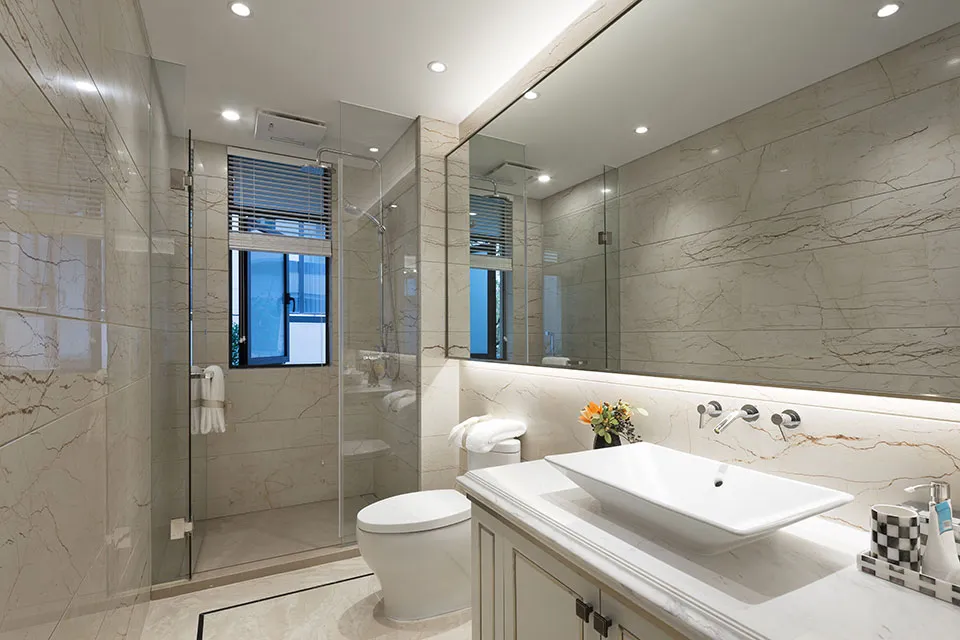 Get Your Dream Bathroom Thanks to The Bath Shop. Call Today to Find Out More.
From simple updates to a full shower makeover and everything in between, your project is handled by our dedicated and experienced team. We do not need to outsource most of our work, as we employ experts in plumbing, tile installation, drywall, cabinetry, flooring, plumbing, and more. Nearly all the renovations we do are bathrooms, so you can be confident you have a master at the wheel and your shower makeover will be nothing short of exceptional. Contact us today to get started with your project. The first step is an in-home consultation, so you can learn more about your options and setting a budget.
At The Bath Shop, we offer bathroom remodeling services in Raleigh, Cary, Durham, Morrisville, Chapel Hill, Wake Forest, Clayton, Garner, Youngsville, Carrboro, Fuquay-Varina, Holly Springs, and Apex, North Carolina.
Get Started On Your Project
Let's talk about your bathroom or kitchen ideas and bring them to life!