Kitchen Installation, Raleigh, NC
Are you in need of a kitchen where there is none?  The Bath Shop may help you to turn that kitchen dream to reality.
Installing a new kitchen into a space previously used for other purposes, as an addition to your home, or as part of your new home construction should only be performed by a licensed general contractor with kitchen experience.
When it comes to finding a professional kitchen installation team, you can do no better than The Bath Shop and its 10+ Years of designing and installing only kitchens and bathrooms in the Raleigh area.

You can count on The Bath Shop design team to work closely with you to design a kitchen that will complement your culinary lifestyle, ensuring your new kitchen is not just beautifully done, but is also designed to be functional. Our designers consider the type of cooking you do when recommending materials to include in your design, appliance placement, mechanical requirements, cabinet layout, interior cabinet convenience options, fixtures, lighting, electrical requirements, countertop materials, etc.,

You will also take comfort in knowing The Bath Shop will prepare detailed installation drawings, employ the services of certified engineers when require, and will obtain all required building permits and complete all inspections necessary to have your new kitchen plumbing, electrical, mechanical, and structural work fully approved.

If you're in the Raleigh, North Carolina area, you can count on the team at The Bath Shop if you are in need of a kitchen installation. Although our name emphasizes our expertise with bathrooms, we're also a leading kitchen contractor in the area.

Our process of kitchen installation starts with a consultation with you, the homeowner. This consultation allows us to determine what is most important to you, whether you've always dreamed of having a gourmet kitchen with high-end appliances or you want more space to prepare and enjoy meals with your family. From there, we'll come up with a design for your new kitchen and go through it with you. Upon approval, we can get started on the installation process. All of the services we perform are handled by skilled and experienced professionals who are experts in their crafts. We don't have to outsource anything as our team includes all the staff members needed to perform kitchen installation.
Contact us at The Bath Shop to get an estimate on your kitchen installation job.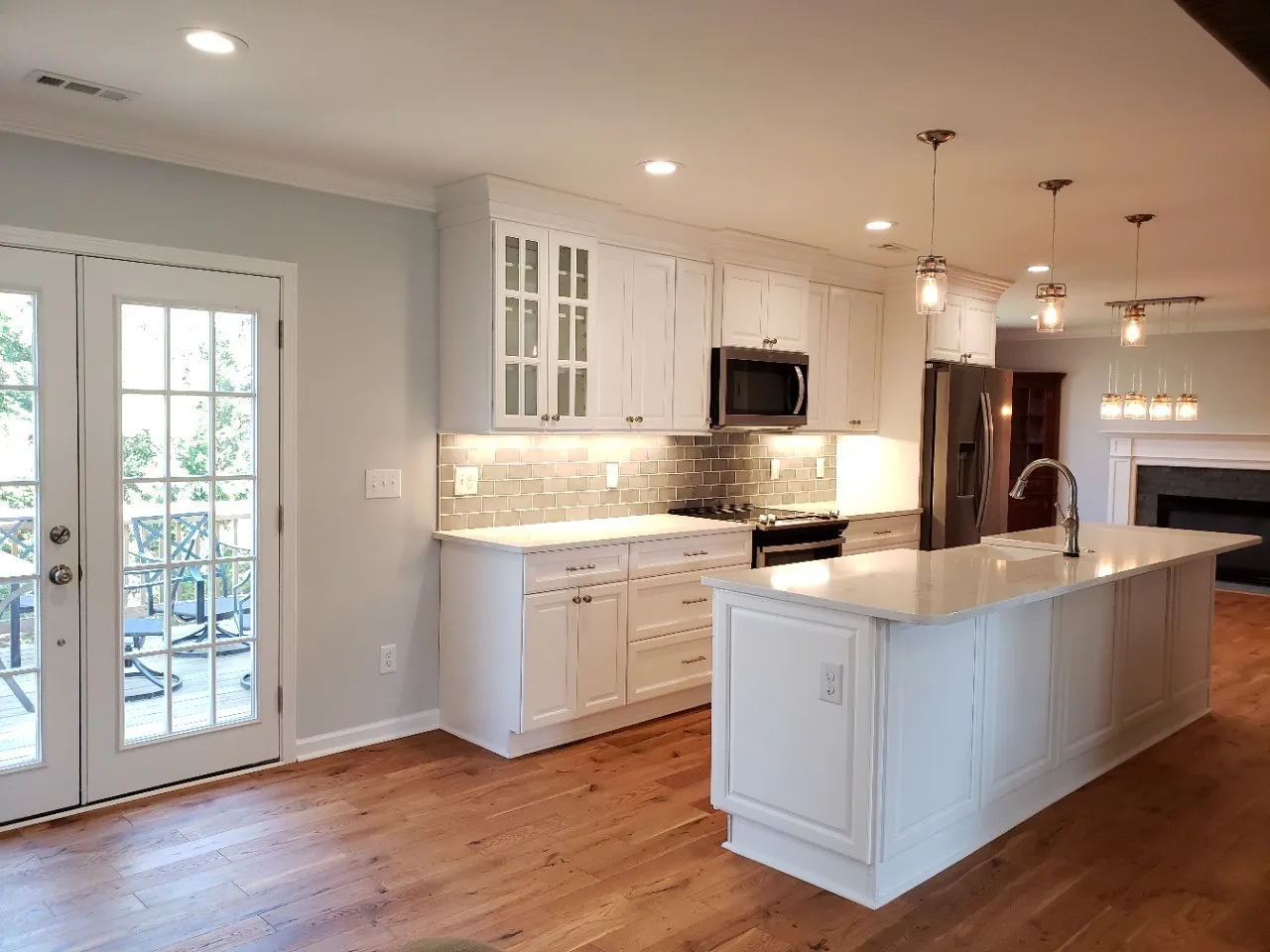 Get Started On Your Project
Let's talk about your bathroom or kitchen ideas and bring them to life!